Preparing 
Participants for an Expanding Workforce
The South Florida tech boom needs to fill thousands of open positions with qualified talent to continue its rapid growth and meet industry demands. FIU's Experiential Learning in Technology (ELT) program provides in-demand training to prepare participants for high-paying jobs in high-demand technology fields.
The program is open to current FIU students and alumni, ELT network school students and alumni from Barry University, Florida Memorial University, Miami-Dade College, University of Miami and St. Thomas University.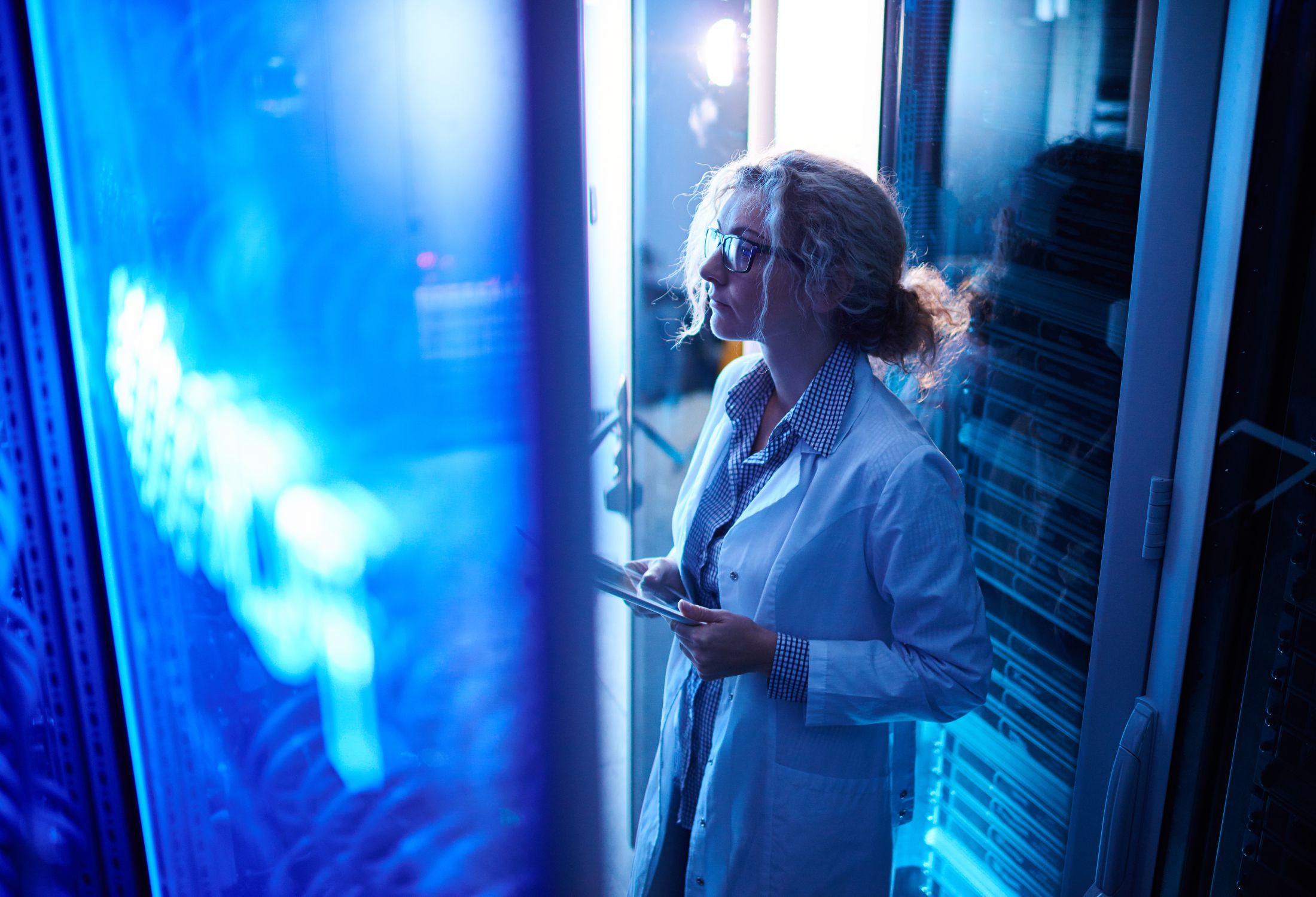 Supporting the Future of Tech
FIU's ELT is focused on ensuring south Florida has the talent required to meet the demands of the local industry. Participants will gain an in-depth understanding of hardware, software, and professional skills to secure in-demand and lucrative positions in technology and cyber-security fields.
ELT works with corporate partners to leverage internships and placement opportunities for learners who complete the program.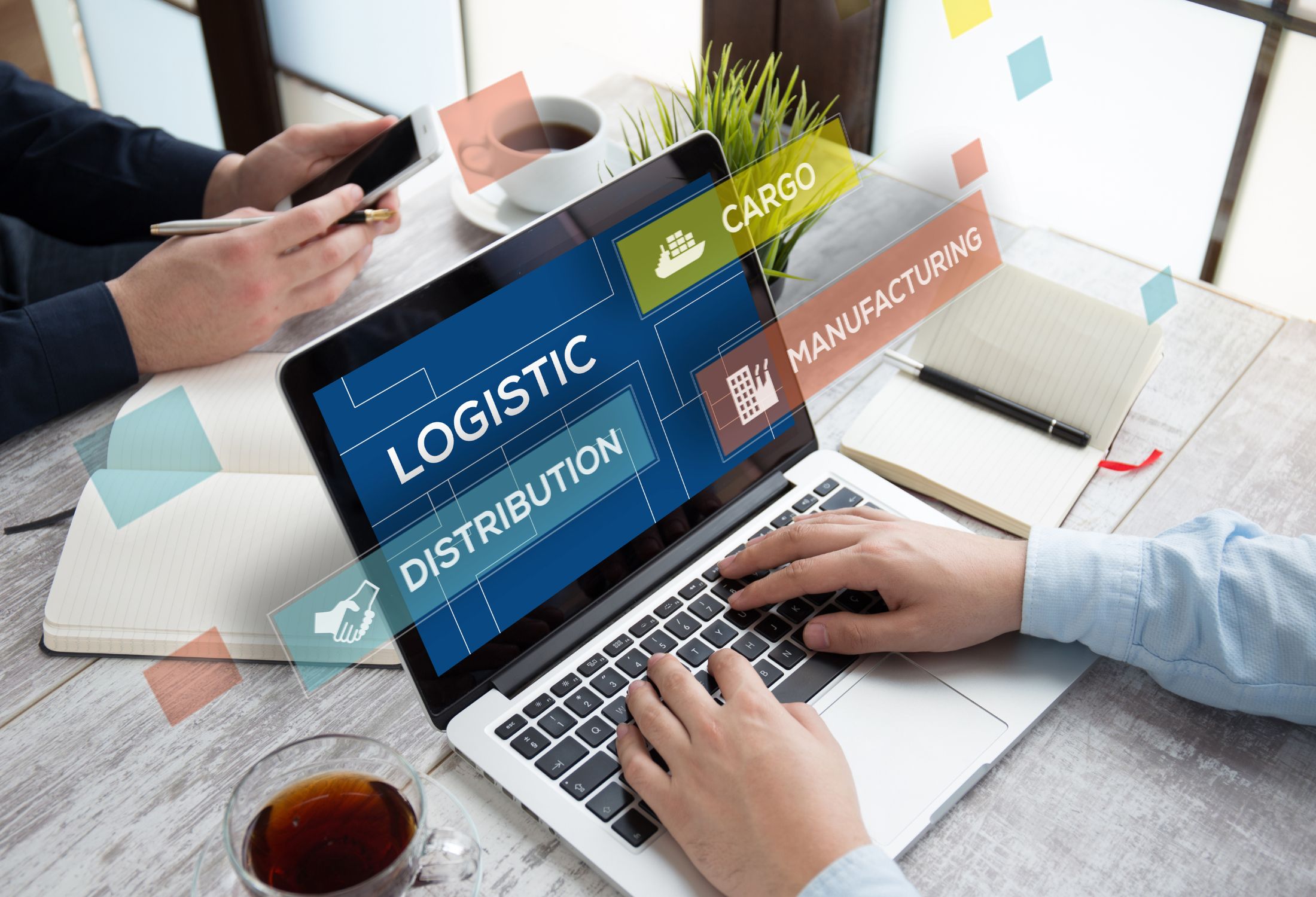 Our Promise
ELT's mission is to provide in-demand training to students and community members for career pathways in technology and beyond. The goal is to meet the demands of ELT's partners, who are industry leaders in technology and innovation within the South Florida ecosystem.
ELT will create and retain talent within South Florida, pushing equitable growth organically and actively engaging with students, the community, and public and private partners.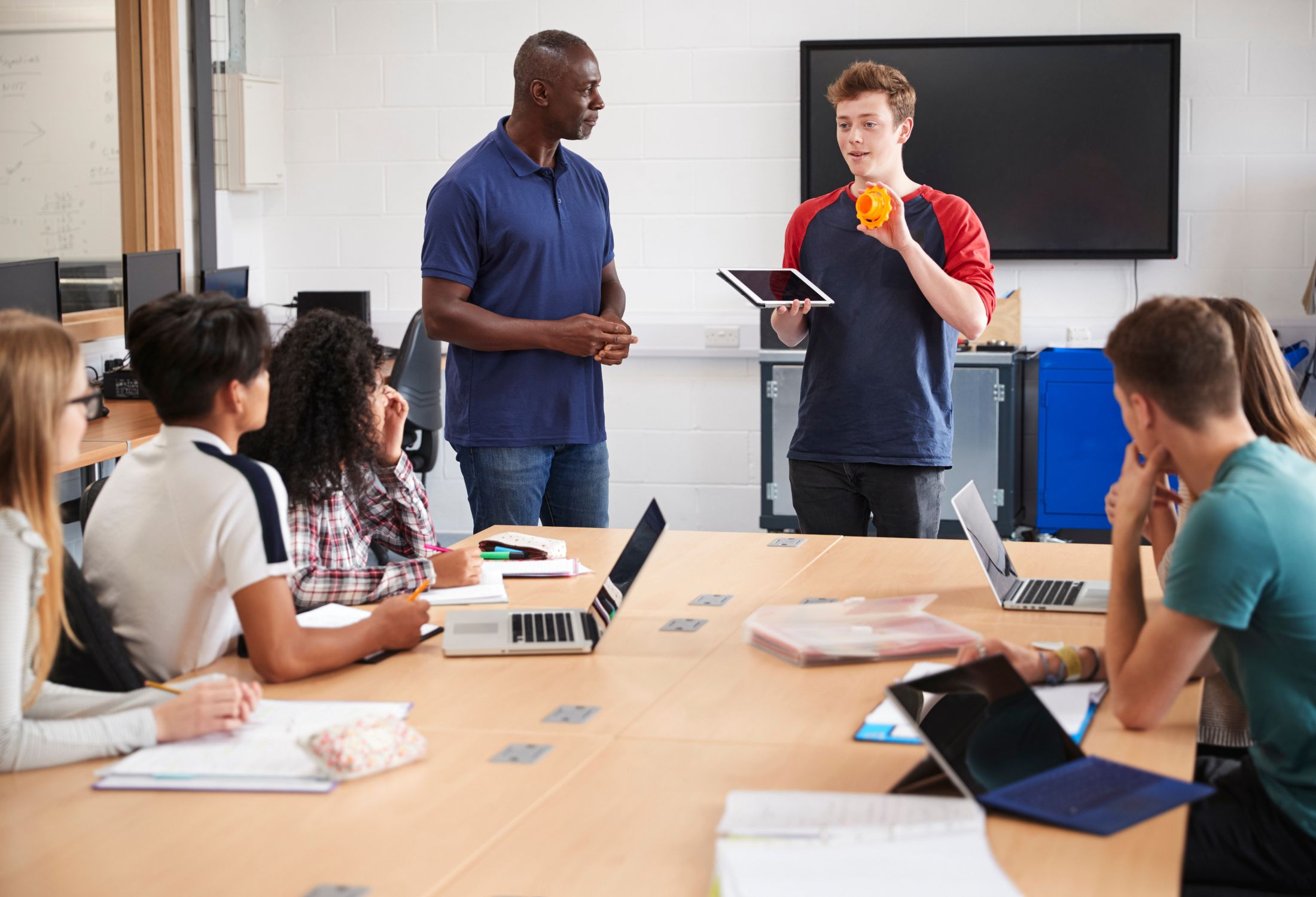 Commitment to Excellence
ELT will bridge the skills gap within South Florida in critical industries and create local opportunities with national and global implications. The vision is to be an organization that efficiently connects highly motivated learners with industry.


Kaseya

Remote IT & Security Management Certification Program

Kaseya's Remote IT and Security Management Course, or RITSM, is a global certification program designed to familiarize professionals with the world of IT and security. Leveraging Kaseya's IT Complete platforms and products, this program covers the basics of IT, exemplary customer services and critical MSP function like BCDR, IT documentation, and security. Questions? Email us at elt@fiu.edu.

Register as an FIU studentRegister as a non-FIU student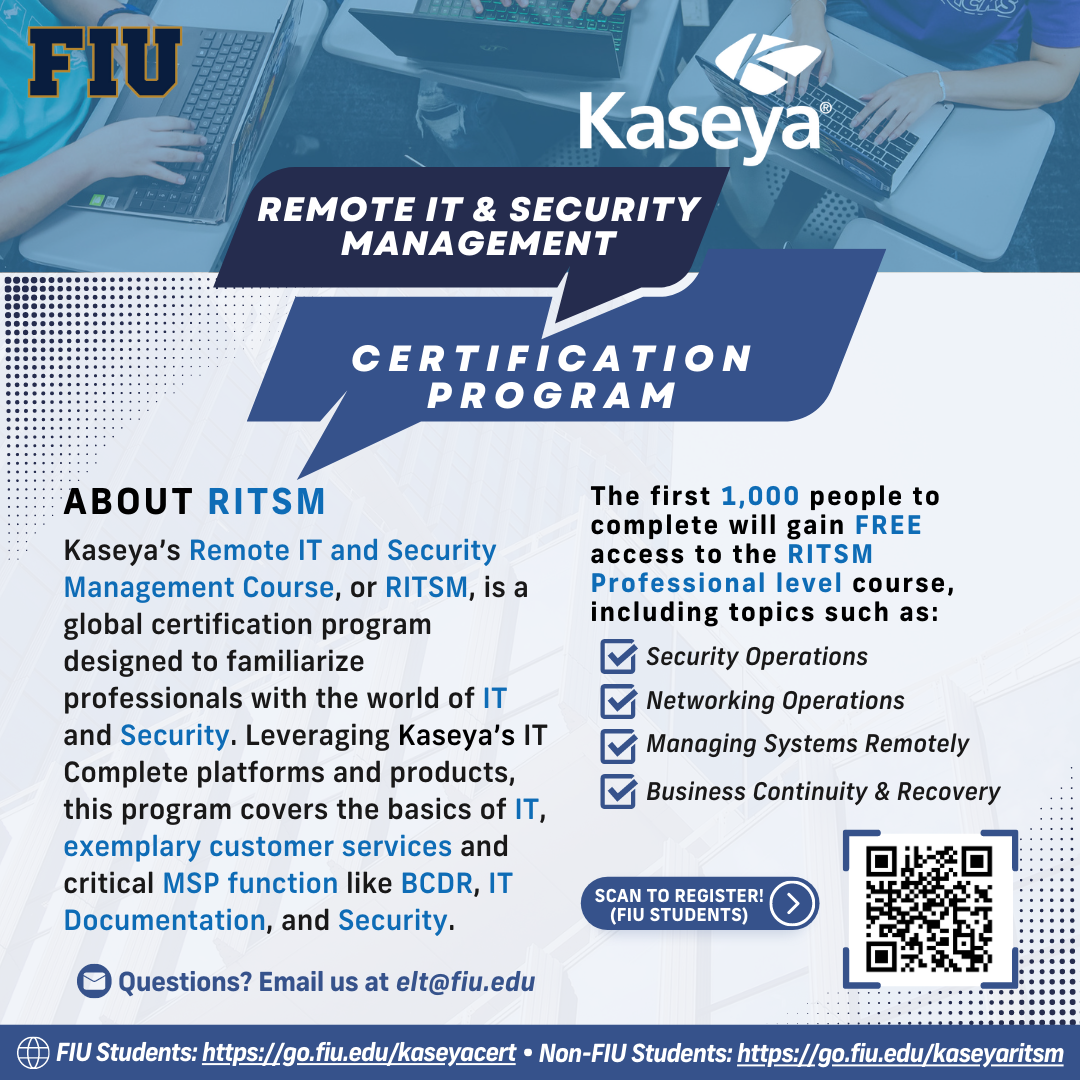 Previous Events
Tech Week Series
ELT's Tech Week Series features daily webinars and in-person events hosted by technology industry leaders and higher education experts focused tech career development. By partnering with different Miami-based tech companies and academic institutions, our Tech Weeks seek to connect students and community members to the industry in one week.
Day 1: Miami as a Tech Hub with Maikel Right
To kick off our first Tech Week Series, Maikel Right, Associate Director of Instructional Technology at FIU Online explained the rapid growth of Miami as a capital for technology.
Day 2: Excelling in Interview & Networking Skills in Tech with Catalina Pena from CodePath
Catalina Pena, Career Coach for CodePath, shared her advise for successful interviews and networking experiences.
Day 3: Creating a Stellar LinkedIn Profile
Nelly Leon, Associate Director of Career Services at the College of Engineering & Computing at FIU and Trixie Cordova, Senior Program Manager for Global Emerging Talent at LinkedIn, joined us to discuss how to create a stellar LinkedIn profile.
Tech Facility Tours
In partnership with local tech companies, ELT hosts exclusive facility tours that give students the opportunity to get a first-hand look at what working for major tech companies is like. Students get to network with corporate leadership teams, learn about company work cultures, and get information on career opportunities within the tech industry in South Florida.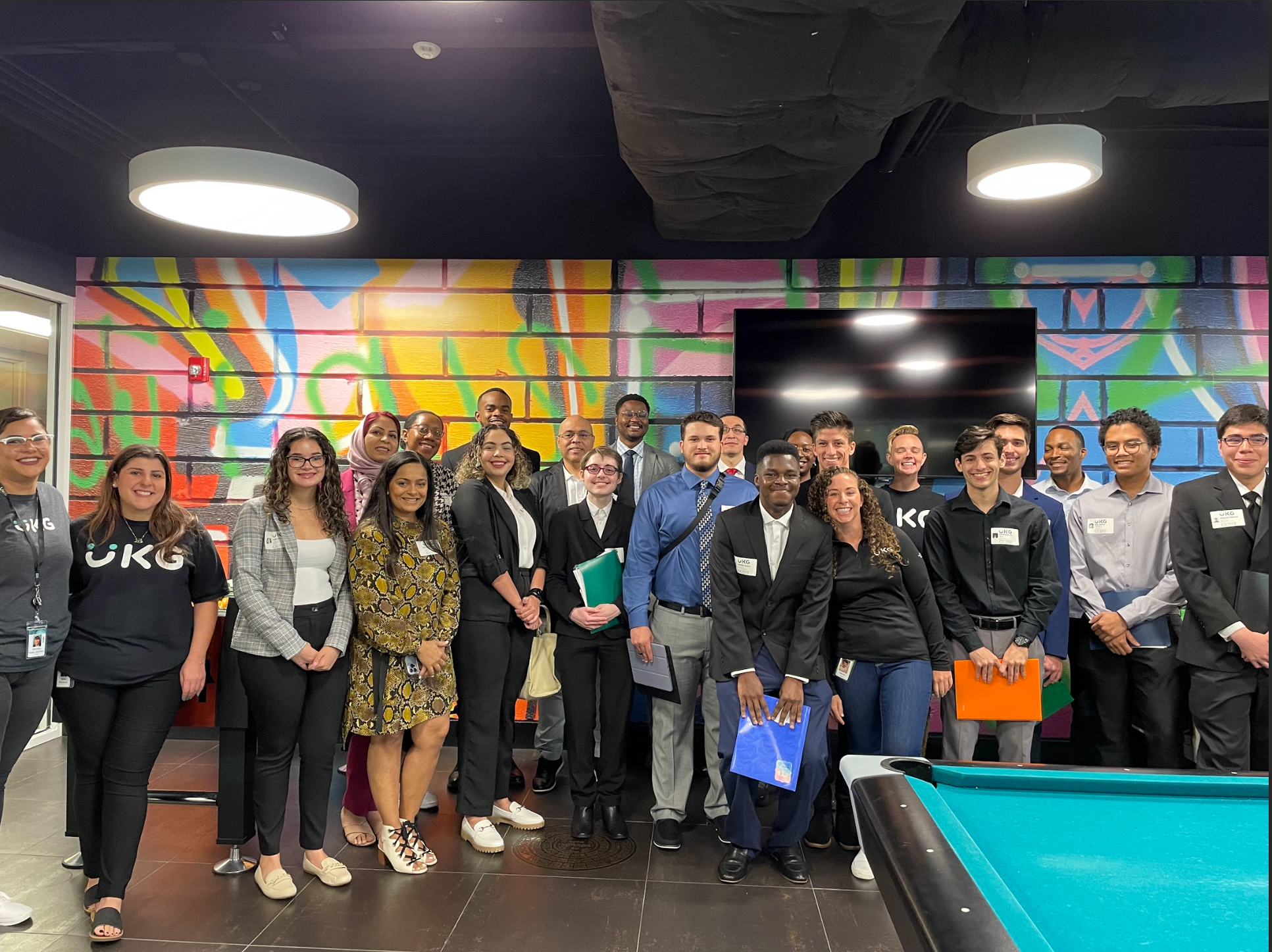 Students had the opportunity to visit Ultimate Kronos Groups' (UKG's) headquarters in Weston, Florida, where they learned about the company's Fall 2023 software internship program. Students were able to tour the facility, learn about UKG's company values and operations, and meet members of their recruitment team.